Top Eight Reasons to Host a Destination Wedding at the Lavender Inn in Ojai, California
The Lavender Inn loves weddings. We love seeing happy couples. We love knowing that we are part of a joyous wedding story. And we are lucky that we are located in Ojai, California, because it is more than just a wedding destination. It is a destination with activities for the newly married couple, their family, and their friends.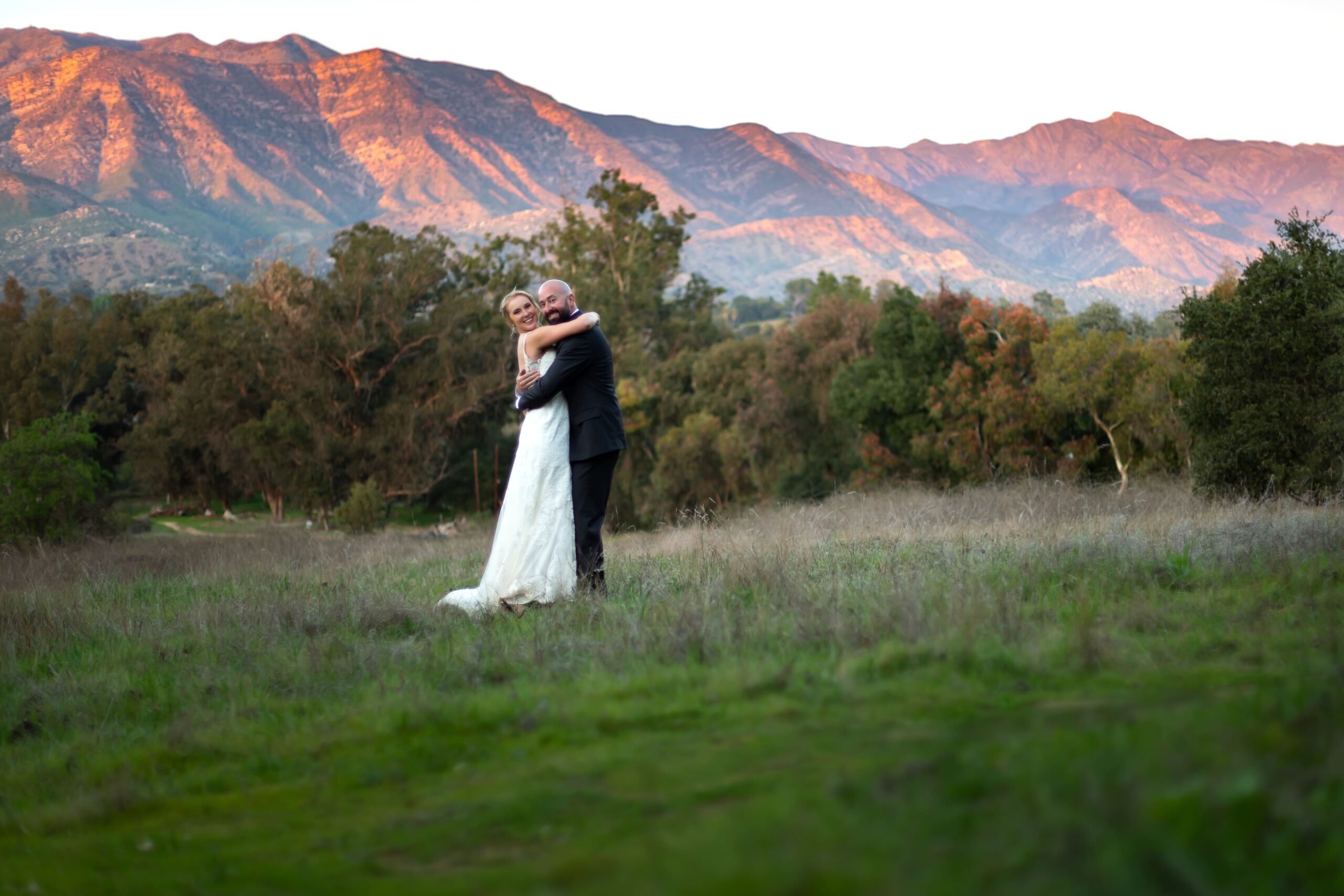 1. You Can Have a Small Intimate Wedding or Bring the Whole Family.
What does your dream wedding look like? Is it a quiet event with just you and your new husband or wife? Is it a small intimate gathering with your immediate family? Or is it a large celebratory party with friends and family? The Lavender Inn is happy to host everything from last minute elopements to grand affairs for up to 100 people. Everything can be customized to make your dreams come true.
2. There Are Many Gorgeous Backdrops for Your Wedding Photos.
The settings in Ojai are epic, whether taking photos in a meadow, next to a stream, or with a backdrop of the Topa Topas. The Lavender Inn itself is a lush and magical place. There is no need to buy extra flowers as decorations. The gardens at the Lavender Inn are loved by brides for the ceremony, the reception, and before and after wedding photos. Our majestic oak trees have stood tall over numerous weddings. Want a photograph near water? We have a small pond with a waterfall. The expansive garden with two arches allows you to choose the configuration of your wedding, all with the view of the foothills.
3. The Entire Wedding Party Can Stay Onsite.
The inn boasts seven guest rooms and a private cottage. No one has to worry about getting lost or traffic delays. Simply wake up refreshed and ready to celebrate. Wedding mornings can be hectic and the last thing you should have to worry about is finding breakfast. Savor a continental breakfast at the inn before preparing for the festivities. Book the entire inn to have exclusive use for your friends and family. The bride and groom can create a wedding story with "their people" staying at Lavender Inn. It's like a long sleepover celebration.
4. You Automatically Have a Wedding Planner
The Lavender Inn's wedding planner is happy to help with all of the logistics for the day. Call Beth at 805-646-6635 or email her at [email protected] to start planning your perfect wedding day.
5. You Can Include Your Dog of Honor in the Ceremony.
One of the guest rooms and the Provence Cottage are both pet friendly. Whether your dog is the ring bearer or just a guest, he or she is welcome at the Lavender Inn.
6. There Is a Convenient Spa for Relaxation Before or After the Ceremony.
The Ojai Garden Spa at the Lavender Inn is just steps from the front door on our property. Schedule a massage for the morning of the ceremony to help yourself relax. We do everything we can to help make your wedding day as stress free as possible. Request a side-by-side couples massage in the Garden Massage Gazebo for the day after your wedding as a way to celebrate a successful and fun day. If you've chosen to stay in our Provence Cottage you can book a single or couples massage in the privacy of your backyard or by the fireplace.
7. Chances Are the Weather Will Cooperate for Your Big Day.
On average, the high temperatures in Ojai each day vary between 63 degrees in the colder months and 83 degrees in the warmer months. You can take lots of gorgeous outdoor photographs without shivering in the cold or being so hot that you sweat through your dress. The wettest month each year, February, tends to have only 5.6 days of rain.
8. There Is So Much to Do in Ojai
Destination weddings can be a lot of fun if you pick the right place. Of course, your friends and family want to celebrate with you. They also want to spend their time and money wisely. A wedding in Ojai is a win-win situation for everyone when you consider all of the fun activities in the area. Everyone will want to make your destination wedding their vacation getaway for the season.
The Inn is across the street from shops, restaurants, and bars. While one person takes a quick nap at the Inn, someone else can go shopping, and another family member can get a glass of wine at the bar. The location is ideal for everyone to do what is best for them.

With gorgeous weather year-round, it is no surprise that there are lots of outdoor activities available in Ojai. Your guests can go horse back riding, hiking, or golfing. One of the best ways to explore the scenery is on a bicycle; the nine-mile Ojai Valley Trail is a lovely way to get some exercise and enjoy the fresh air. For anyone who likes the outdoors but does not want to break a sweat, open-air jeep tours can be a great way to explore country roads, dirt trails, and some local wineries.

Ojai is a haven for artists, musicians, and patrons of the arts. Spend an afternoon browsing in a gallery that is part of the Ojai Art Center. Learn about the history and culture of the area at the Ojai Valley Museum. You may want to consider planning your wedding during one of the many artistic festivals each year such as the Ojai Storytelling Festival, Art in the Park, the Ojai Music Festival, or one of the many concerts hosted at Libbey Bowl.

Ojai is a food and wine lovers' town. The warm climate makes people happy and it makes produce and wine happy. Locally grown citrus, olives, nuts, and lavender can be found in the creative entrees at restaurants across town. The local cuisine can also be explored at farm and ranch tours. Sample a few wines at a nearby winery then dine under the stars on a restaurant patio downtown.

The Ojai Trolley makes it easy to get around. Hop on the trolley to get an overview of the downtown area before venturing out on foot. Take advantage of the ride to scope out the places where you want to spend more time. The trolley is one of the best deals in town, it only costs one dollar to ride.