Enjoy biking among scenic meadows and mountains. The Ojai Valley Trail connects the center of Ojai to Ventura's beach at Seaside Park with a 16.5 mile walking, equestrian and cycling trail. Mountain, road, and tandem bikes, joggers, and child trailers are available for rent at Mob Shop (805.272.8102). If you bring your own bike, you can lock it safely in our garden courtyard.
Get $10 off your room, Sunday to Thursday nights for this special!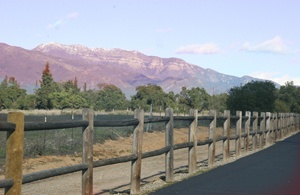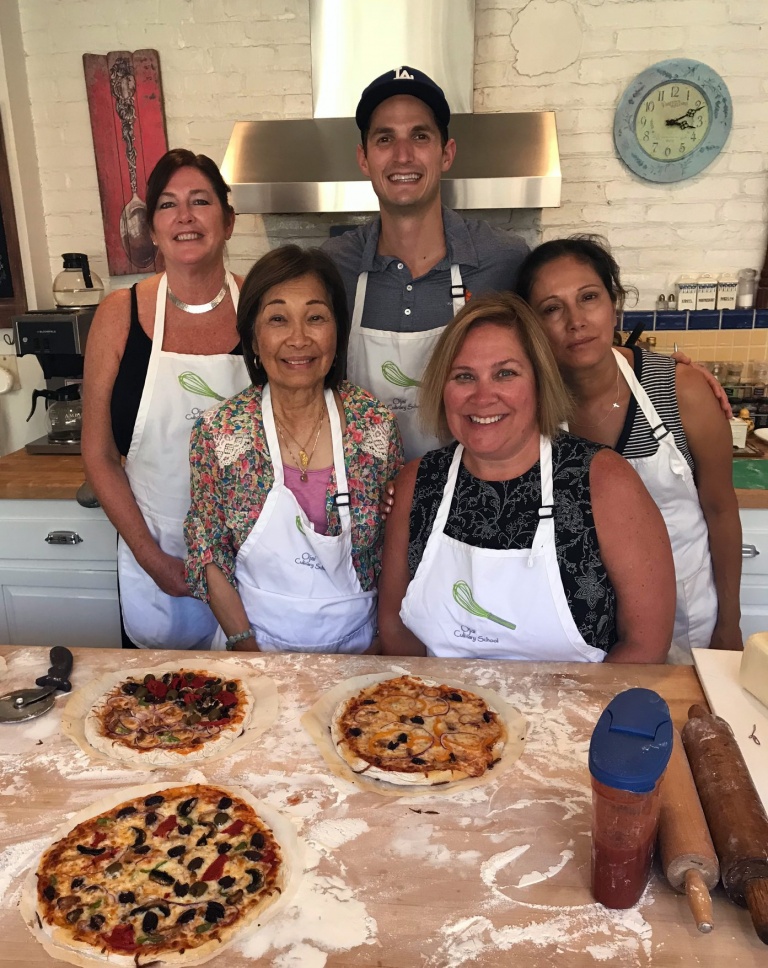 Foodie ~ Ojai Culinary School Classes
Attend one of our interactive cooking classes taught by local chefs and get $10 off your room, Sunday through Thursday for one night. See our Ojai Culinary School page for the list of upcoming classes or design your own Private Cooking Class for 8 or more of your friends and family! Each chef has a unique flair, methods, techniques, tips, and recipes! So fun!
During Covid we have postponed our cooking classes, both private and public. We want to make sure people cooking in our kitchen are safe. Watch our website or sign up for a newsletter on our HOME page to be the first group notified when we schedule our classes.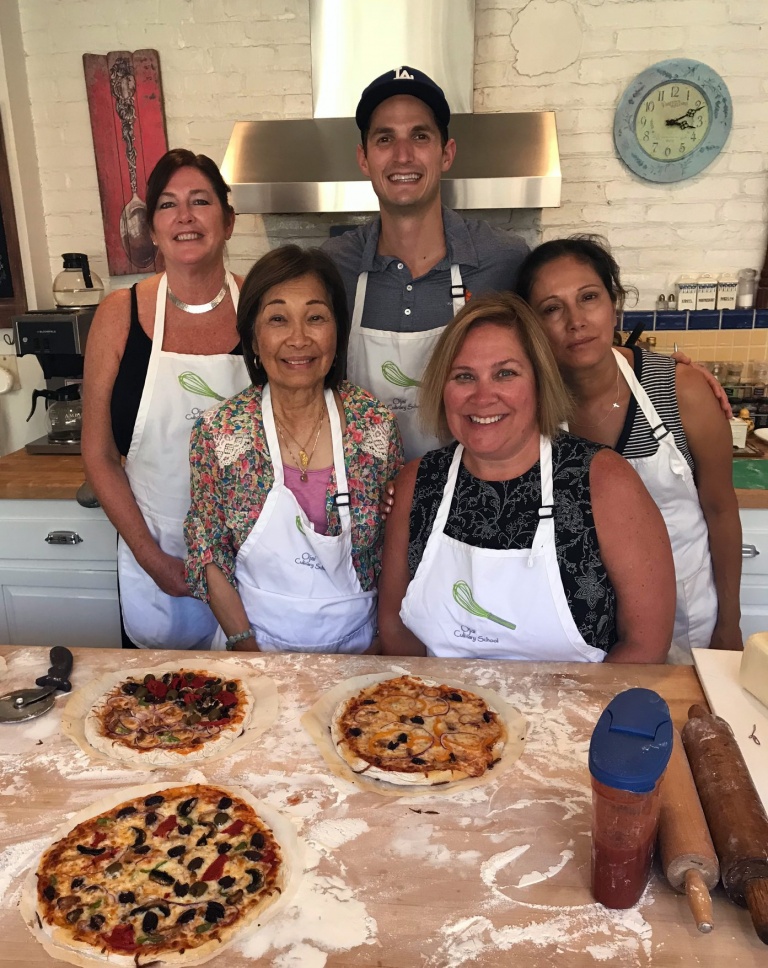 Celebrate a special occasion or just surprise your significant other with a ROMANTIC retreat complete with champagne, chocolates, and a bouquet of flowers in your room to take home. All this is $95 added to the regular cost of a room (which already includes Continental Breakfast and Wine Hour!).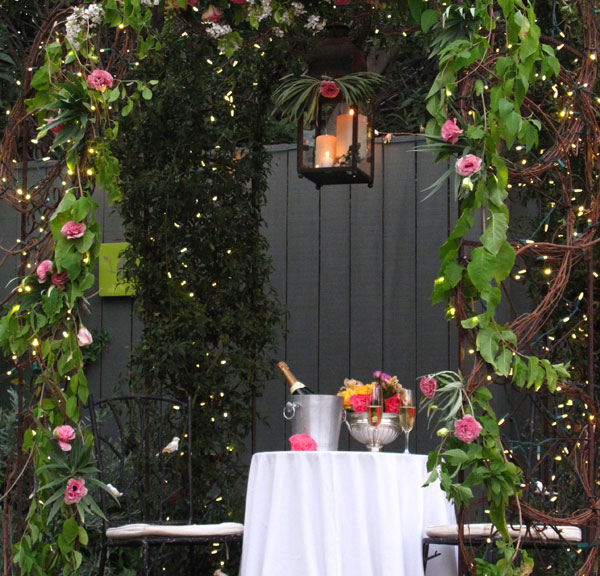 Right outside our front door is the Ojai Garden Spa Studio, an intimate day spa and in the back gardens we have a Garden Massage Gazebo.   Experience an exfoliating body treatment and relaxing massage with local Kali Coultas who has been practicing massage therapy and holistic wellness for over 20 years in the Ojai Valley.  As part of your stay with us, enjoy a results-oriented skincare treatment with Aubrey.  Locals love our treatments and you will too!
Call or text the spa at 805-256-2690 for the latest specials ONLY for the guests at the Lavender Inn.  Be sure to check out the spa menu on the link below to see the amazing massages Kali offers!m ojaigardenspa.com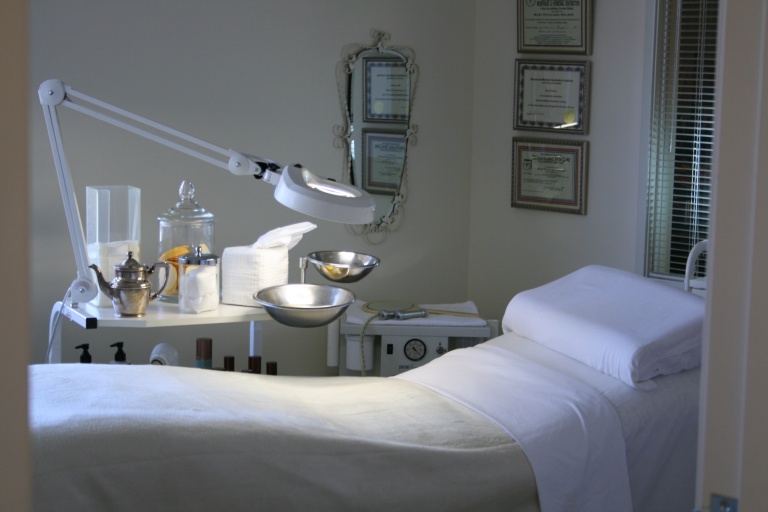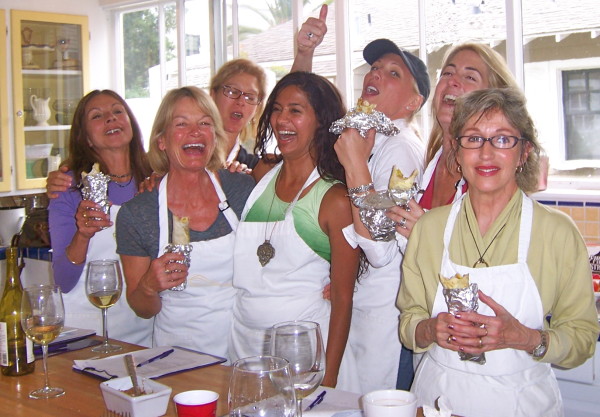 When is the last time you and your girlfriends got together for a fun-filled & relaxing vacation?  We can help you have the perfect GIRL'S GETAWAY!  Lavender Inn is an ideal location to venture across the street for unique shopping, dine in one-of-a -kind restaurants, and stroll to the Farmers' Markets (Thursday and Sundays).  Choose from a variety of adventures – hikes, bike tours, wine tours, an olive oil farm tour, and even an immersive beekeeping  excursion.  Pottery classes and jewelry classes are available with an advanced  group reservation.  .
We recommend in you do not rent the entire inn, one (or two) of the women rents the cottage so you can gather and party privately.
Enjoy a $10 discount on each accommodation from  Sunday through Thursday. This package is offered to a group of 6 or more. The Innkeeper/Manager Beth can make your group reservation  and  individualize your getaway to create your memories.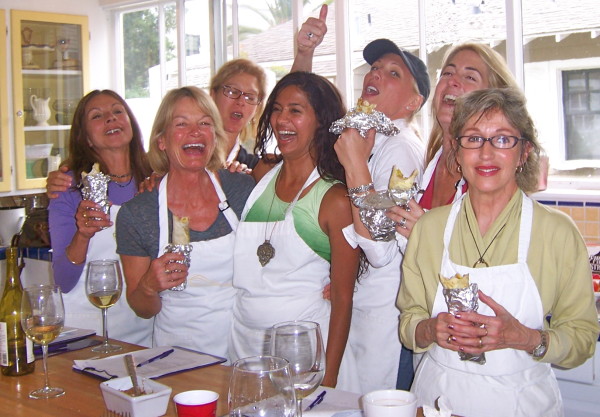 Enjoy some personal time together and catch your breath before your baby arrives. Relax and do nothing! Included in the price of your room is an 'Ojai Baby' onesie. Our onsite Ojai Garden Spa masseuse Kali offers $10 off the Prenatal Massage which is bliss!  Pixie General Store, a boutique store around the corner, offers a 10% discount for Baby Moon guests of the Lavender Inn. Also, there you can inquire about doing a Baby Belly photoshoot with Whitney (Ojai Photographer of the Year) in our gardens!
Call 805-646-6635 to reserve your Baby Moon Package with $10 off your room Sunday through Thursday and to get more information on the Baby Moon additional options.