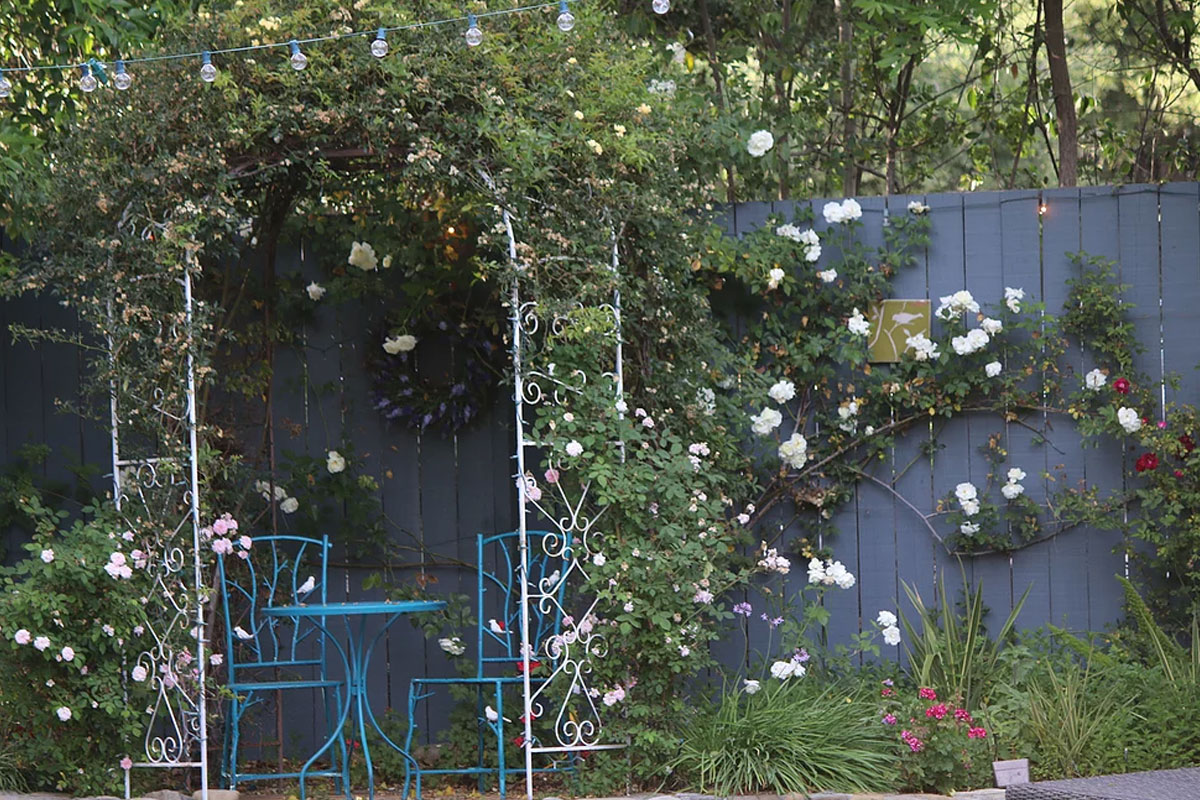 A Little Bit About the Inn
Originally built in 1874, The Lavender Inn was Ojai's first schoolhouse. Over the years, it has transitioned from a community center to Ojai Manor Hotel and most recently, Moon's Nest Inn. The Lavender Inn was renamed to reflect the prevalence of lavender being grown in Ojai. Additionally, lavender has multiple impacts on the senses from Aromatherapy to Cooking. In 2008 Lavender Inn was named Landmark #14 and the Mills Act, only the 2nd building in Ojai so far to be awarded this title.
We are the best location of all the accommodations in Ojai, across from galleries, shops, and restaurants. Whether you need a romantic retreat, a peaceful respite, a girlfriends' getaway, or an outdoor adventure, you can experience our affordable, comfortable luxury. Savor our fresh, scrumptious breakfasts while eating on our veranda overlooking our elegant gardens. The interior of the Inn is thoughtfully appointed and artfully designed with with a blend of antiques, art and modern but comfy furnishings.
MORE THAN A BED & BREAKFAST, we host stunning Garden Weddings Cottage Weddings and Elopements, Cooking Classes at our Ojai Culinary School, and, at our onsite day spa, Spa at the Lavender Inn, we offer massages and facials. We founded InnCourage, a free 3-day retreat for under-served womenundergoing treatment for cancer. (We are now in our 10th year!)
At the Lavender Inn and Spa we realize our Innkeepers play a critical role in shaping our guests' best possible experience. We assist with celebrations, such as our "Treat Her Right" package, and with special requests, including dietary restrictions. We strive to make a lasting impression, focusing on comfort and guest service, and that is why we've had so many returning guests over the years!